Herbal soaps combine the use of herbal infusions, essential oils, and other all natural ingredients.
Aloe Vera
The gel or juice of the Aloe vera plant has been used thousand of years for it's healing and mosturizing properties.Aloe, one of the oldest medicinal plants known to science, is about 96% water and the remaining portion contains active ingredients including essential oil, amino acids, minerals, vitamins, enzymes, and glycoproteins. It has remarkable healing abilities because it is anti-bacterial, anti-fungal, and a natural oxygenator that can draw and hold oxygen to the skin. For this reason, it is one of the most effective cellular renewal ingredients available for use in skin care. It has a composition similar to that of human blood plasma and sea water, and is extremely soothing and protective because its pH is the same as human skin. We use only certified pure, whole leaf Aloe Vera extracted by a patented process in the United States.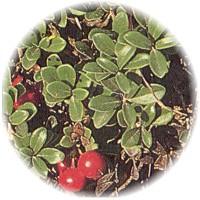 Alpha Arbutin
Arbutin is a new type of skin de-pigmentation and whitening agents, an extract of Bearberry plant which produced by a solid /liquid extraction, an environmentally friendly process. Arbutin protect the skin against damage caused by free radicals, Arbutin is a skin whitening agent which is very popular in Japan and Asian countries for skin de-pigmentation, Arbutin inhibits the formation of melanin pigment by inhibiting Tyrosinase activity. It may be used to repress the virulence of bacterial pathogens and to prevent contaminating bacteria, it is also used for treating allergic inflammation of the skin . More recently, Arbutin has been used to prevent pigmentation and to whiten the skin beautifully. It can be used to whiten the skin, to prevent liver spots and freckles, to treat sunburn marks and to regulate melanogenesis. Arbutin is also found in
wheat
, and is concentrated in
pear
skins.
Calendula
a moisture soap that disinfects while it gently cleanses and soothes the face and body. Good for sensitive skin.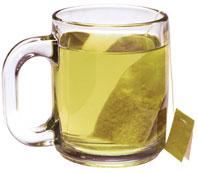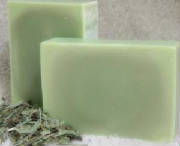 Green Tea Bar
prevents skin damage, contains plyphenolic anti-oxidant that helps skin maintains its elasticity.


Ginseng Soap
skin's anti-oxidant and anti-aging.
Lavender Soap
Has been found to be anti-fungal, antiseptic, antidepressant, calming, harmonizing, deodorizing, rejuvenating, anti-inflammatory, anti-bacterial, and beneficial to the immune system. Great to use when you are stressed, have insomnia, acne, infection, anxiety, depression, headaches or fatigue.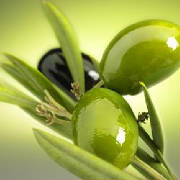 Olive Poppy Soap
used for centuries as skin softener and clarifier, contains poppy seeds for removing dead skin.Olive oil is well known for its moisturizing and healing properties and its soothing effect on the skin.Olive oil soap helps skin retain moisture, brightness, elasticity and flexibility. Dermatologists recommend it for dry and sensitive skin.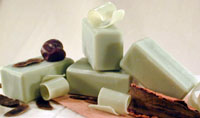 Tea Tree
Tea Tree is regarded as one of the strongest natural antiseptics. Because of its ability to inhibit and kill growth of pathogenic bacteria, fungi and viruses, it makes a great medicinal soap for acne skin, cuts and scrapes as a multi-purpose anti-bacterial and facial soap fo everyday use.